This locator will help you find Mothers Nurser nursing shield products at a store near you. We make every effort to deliver accurate results, but please call the store ahead to ensure product availability.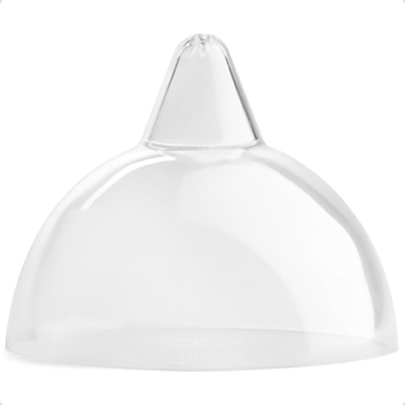 Mothers Nurser nursing shields $24.99
Mothers Nurser nursing shield (standard size nipple 24MM)
Includes 1 - Nursing Shield
BPA fee
f you have any questions regarding your size, please contact us @.Baby7@comcast.net
A Rule of Thumb for Purchasing:
A good rule of thumb mommy is to buy now if you are a month out from your "due date" and no later than two weeks out so you are prepared for any breastfeeding issues also (having an additional shield on hand may come in handy).
Mothers Nurser Nursing Shields is a new style of nipple shields. Our nursing shield comes in three sizes small medium and large. Mothers Nurser is designed to accommodate the various cup sizes of women's breast. The natural shape and individual cup size contours and cups the breast which enhances the actual fit of the nursing shield.
With the use of Mothers Nurser nursing shields, helps mothers with sore nipples, latch-on issues and flat or inverted nipples and overactive let-downs. Coax's bottle-fed infants back to the breast. The unique pattern of holes in the nipple mimics the holes of mother's nipple which allows for a more natural milk flow. The nursing shield will not leak around nipple/areola when milk soaked and edges will not peel back on baby's nose causing it to rotate or slip off mother's breast.
Before and after each use, wash Mothers Nurser Nursing Shield in warm, soapy water and rinse, or dishwasher. Allow nursing shield to air dry in a clean area and store dry with nipple facing up in a clean storage container with a lid.
Calculate Your Cup Size
Subtract your band size from your bust measurement and refer to chart.
Example: 37 inches (bust) – 34 inches (band) = 3 inches. That's a 34C
Small = Full B, C cup size
Medium = Full C, D cup size
Large = Full D, DD cup size
Directions on use of Mothers Nurser nursing shield
BAND MINUS BUST DIFFERENCE
US CUP SIZES
EUROPEAN
UK